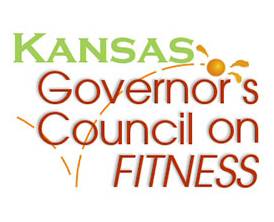 The Thriving Communities Report shares stories about people who are working to help build healthy, vibrant, and thriving communities.
Sunflower Foundation Awards More Than $250,000 For Trails
The Sunflower Trails program is designed to promote healthy living by helping communities provide all populations with safe and accessible opportunities for outdoor physical activity. "Trails can be transformative for a community," said Billie Hall, President and CEO of the Sunflower Foundation. "Enhancing walkability is good for health, and enhancing the built environment can be good for business. Trails connect people, promote community, and reinforce healthy lifestyles."
Projects receiving grants are the Andover Augusta Rail-Trail Initiative, the City of Basehor, the City of Fort Scott, the City of Minneola, the City of Overland Park, the City of Ottawa, the City of Pittsburg, and the USD #348 Stafford Schools.

Best Kansas Trails For Biking, Hiking And Horseback Riding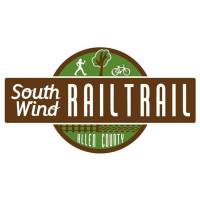 KCUR recently spoke with Jonathan and Kristin Conard, authors of Kansas Trail Guide: The Best Hiking, Biking and Riding in the Sunflower State who highlighted a number of the very best trails around the state of Kansas, and chose our own Southwind Rail Trail as one of the the "Best New Trails" in the state:
"Located at the southern end of the Prairie Spirit Trail, the Southwind Rail Trail connects Iola and Humboldt. It opened in 2013, and it's a well taken care of stretch of trail that adds another 6.5 or so miles to the 51-mile Prairie Spirit Trail."
Thrive's Toland Appointed to Kansas Governor's Council on Fitness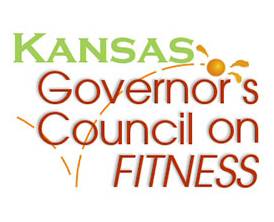 The Kansas Department of Health and Environment has appointed six new members to three-year terms on the Governor's Council on Fitness (GCOF). Among the new members is one of our own: "David C. Toland, Iola, earned a bachelor's degree in political science and a master's degree in public administration from the University of Kansas. He returned to his home town of Iola after serving in various city management positions, including Chief of Staff for the Office of Planning in Washington, D.C. For the past seven years, Toland has served as the Executive Director of Thrive Allen County, working extensively to promote fitness and healthy lifestyles through program design, grant writing, promotion, and policy change."
Circles of Allen County Program comes full 'Circle'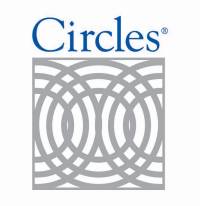 Circles of Allen County is a journey to better life for local folks disparaged by poverty. On Monday nights at Wesley United Methodist Church they celebrate and reinforce successes previously foreign to them. Participants have completed one of two 15-week courses, with weekly follow-up steeped in tutorials in life skills and with opportunities to share with others what has occurred. "They're like a family," Georgia Masterson told Iola Rotarians Thursday, outcome of her dream to help those who've suffered from poverty, often so long that another avenue seems beyond their grasp. The Circles program came about two years ago. A third class will start soon; 26 have applied. Many people in Allen County struggling economically and trying to assimilate into mainstream society want to change their lives, Masterson said. If she were to write a legacy for the program, it would be that initial successes would compound themselves for years to come — and become a way of life. [read more]
Millennials prefer urban amenities
"Increasingly, the younger generation looks to getting away from the responsibility of four wheels to either two — such as a bicycle — or none — being able to walk or take public transportation with ease. They like living in concentrated developments, where restaurants, shops, schools and services are all clumped together — frequently amenities provided only in urban settings. Rural areas are slow to respond to these changes. Sidewalks that are hit-and-miss from block to block are not pedestrian friendly. Streets that don't make accommodations for cyclists also are a turnoff. The findings of the forums came as a surprise, especially when it comes to car ownership — once a signature event for American teens. There may be a time when transportation departments will need to spend less on bridge and roadway maintenance and start thinking about creating networks of walking and bike paths." [read more]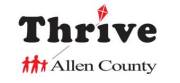 The Thriving Communities Report is a product of Thrive Allen County, which works to improve the quality of life in Allen County by focusing on health, wellness, recreation and education conditions and by engaging people and institutions around a common vision for the future.