David C. Toland, Executive Director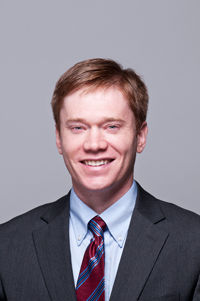 David Toland is the first executive director of Thrive Allen County, a nonprofit coalition that works to improve quality of life and economic conditions in Allen County, Kansas. A seventh-generation Allen Countian, Toland oversees a coalition known statewide for its innovative approaches to improving healthcare access, healthy lifestyles and economic development in a small, rural Kansas county. During his time at Thrive, Allen County's county health ranking has improved 15 points; a new critical access hospital has been built; a new federally-qualified health center (FQHC) has opened; 8 new miles of free walking trails have been constructed; new manufacturing jobs and retail businesses have been recruited to the county; and a new sense of optimism and countywide unity has taken hold among residents and businesses.
Prior to returning to his hometown of Iola Toland worked for six years as an appointee of Washington, DC Mayor Anthony A. Williams. During his time in the District Toland held a variety of positions, including Deputy Chief Operating Officer in the Office of the Deputy Mayor for Planning and Economic Development, where he oversaw for the Deputy Mayor the day-to-day activities of nine city departments. Toland was later appointed as Chief of Staff in the Office of Planning, where he successfully led the legislative effort to obtain city council approval of the 2006 overhaul of the city's controversial Comprehensive Plan. Prior to coming to Washington Toland worked for the city managers of Reno, Nevada and Bonner Springs, Kansas.
In DC Toland also served Vice President of Development and Operations for the Menkiti Group, a Washington-based real estate development company. At Menkiti Toland oversaw a five-fold increase in the company's production of housing units and established new processes and systems to manage the company's portfolio of commercial and residential real estate assets in Washington. Under Toland's leadership the company entered into new partnerships with other developers to further increase the production of affordable housing in Washington, DC, thereby significantly extending the company's reach into previously underserved urban neighborhoods.
Toland holds a B.A. in Political Science and a Master's in Public Administration from the University of Kansas, and a Certified Public Manager (CPM) certificate from George Washington University. He and his wife, Beth, and their two children live in Iola.
John K. Robertson, Grant Writer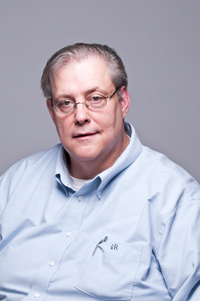 Mr. Robertson is a graduate of Oakland University (BA) and University of Colorado (JD).  He has practiced law and worked in the administration of non-profit programs providing legal services, mediation, housing and homeless assistance.   He has also written grants resulting in the award of more than $4,000,000 including a HUD grant in excess of $2,500,000 to assist homeless persons with special needs in Flint, Michigan.
Mr. Robertson has been active as a volunteer and board member of community-based and civic groups in Detroit and Flint that have addressed the needs of at-risk children, seniors and the arts community.   He is a new resident of Humboldt where he lives with his wife, Karen.  They have an adult son, Thomas, who lives in Denver and a Siberian husky, Jack, who still lives at home.
Damaris Kunkler, Program Director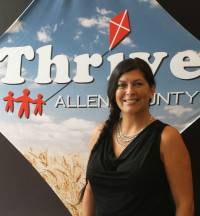 Ms. Kunkler is the Program Director for Thrive Allen County.  Prior to returning to Allen County she was an Oklahoma University Psychology major and worked as a Volunteer, Donations, and Event Coordinator for a non-profit in Norman, Oklahoma.  Ms. Kunkler has been active in many fundraisers and public awareness campaigns to assist with homelessness, the elderly, and children and families in crisis.
She is an active volunteer and has been president and co-chair of community based civic groups and other social service agencies. Ms. Kunkler has volunteered for programs supporting children at risk, families in crisis, the health care and needs for the elderly, and community arts and festivals. She is an Iola resident and mother of two children.
Georgia Masterson, Iola – Circles of Allen County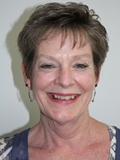 Georgia has been an Iola resident since 1975. She joined the Thrive Board in August 2010. She is a 1965 graduate of Shawnee Mission North High School and received a BSE from Emporia State University in 1970. She taught middle school science for five years before becoming a stay at home mom for daughter Jennie. She became an eligibility supervisor at the Chanute SRS office. She served on both the USD 257 and ANW Special Education Cooperative Boards for 20 years serving as the USD's board president for 6 years and the Coop's for 18. She has also served on Hope Unlimited's Board of Directors and as an advisory board member for Allen County Hospital Ethics Forum. She has been a certified Bridges Out of Poverty trainer for 4 years.