Brian D. Wolfe, MD, Iola – Chairman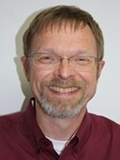 Dr. Brian Wolfe is has served as Thrive's Chairman since the organization's founding in 2006. Brian is a native Iowan, but moved from Indiana to Kansas for school, attending Friends University in Wichita, Kansas. He received a BS in Biology and Chemistry (Class of 1975) and went on to receive his M.D. from the University of Kansas School of Medicine – Wichita in 1979. He performed his residency at the Wesley Family Practice Residency in Wichita, Kansas from 1979-1982. Dr. Wolfe started his practice of medicine in Iola in 1982. After being in private practice for 30 years he now works with Community Health Center of Southeast Kansas. He is married to Susan Lynn, the owner/publisher of the Iola Register. He has three children, Jeff (Tonda), Eric (Casiee), and Mark (Sasha), and has three stepchildren, Tim and Aaron Stauffer and Louise Krug. Brian and Susan live in Iola.
Alan Weber, Humboldt – Vice Chairman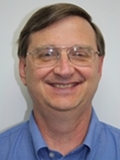 Alan Weber joined the Thrive Board of Directors in August 2008 and serves as Thrive's Vice-Chair. Mr. Weber is a graduate of Iola High School (Class of '70), Allen County Community College (Class of '72), The University of Kansas (Class of '74) and the University of Kansas School of Law (Class of '77). Mr. Weber has practiced law in Allen County for over 30 years in both private practice and for the last 15 years as County Counselor. He is a member of the Allen County Bar Association, The Kansas Bar Association and the Kansas County Counselors Association. Mr. Weber has a daughter, Katie, who is a graduate of Humboldt High School and the University of Kansas.
Karen Gilpin, Iola – Secretary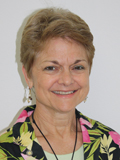 Karen Gilpin is a founding member of Thrive Allen County and has been an Allen County resident for over 30 years. She is a registered nurse with a BSN from Kansas University and MSN from Boston University. In addition to state and regional activities, locally Karen serves as a Board member for the REACH Foundation, Allen County Hospital Board, and THRIVE Allen County, President of PEO, and active member of ROTARY, DAR and the Iola First Presbyterian Church. Karen has been deeply involved in healthcare issues in Allen County over her three decades here. She and her family reside in Iola.
Don Burns, Gas – Board Member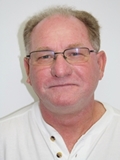 Don Burns joined the Thrive board of Directors in August 2009. Don is a graduate of Parsons High School ('69), served in the United States Navy, and later attended Allen County Community College. Don worked for more than 25 years at Gates Rubber Company in Iola in roles including distribution, analyzing space and layout, and conducting troubleshooting for the company. Don is currently Director of Grounds and Maintenance for USD 257-Iola, where he oversees the district's portfolio of buildings and real estate. Don is married to Jane Burns and has a daughter, Becky, who serves as an intern for Thrive Allen County. Don and his family reside in Gas.
Kathy Ward, Moran – Board Member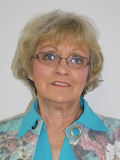 Kathy Ward has been an Allen Countian for nearly 40 years. She joined the Thrive Board in 2012. Kathy is a retired teacher and holds a BS and MS in Elementary Education from Pittsburg State University. She taught 6th grade for USD 257 from 1986-2008 when she retired, and continues as a substitute teacher in the Iola and Marmaton Valley school districts. Kathy is active in the Moran community as President of the Moran Thrive/PRIDE organization; Vice-President of the Moran FCE Unit; and a member of the Moran Christian Church. She also serves on the boards of the Allen County Historical Society and the Allen County Retired Teachers Organization. Kathy and her husband Jerry have one daughter, Kim, who is also a teacher.
Randy Rasa, Iola – Board Member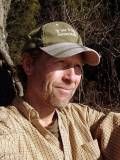 Randy Rasa joined the Thrive Board of Directors in 2015. Randy has a background in electronics engineering and software development, with a BSEET from Devry University, and has worked as a freelancer for the last decade, offering web site design and development services. Randy is also an advocate for bicycling and active transportation, having served on the board of KanBikeWalk, the statewide bicycling and pedestrian advocacy organization, and authoring Kansas Cyclist, the web's premier web site for bicycling in Kansas, Bike Prairie Spirit, and The Dirt Bum blog. Locally, he serves as the lead volunteer for the Lehigh Portland Trails singletrack, and as an advocate for bicycling in Allen County. Randy and his wife, Laura, moved to Iola in Fall 2013, after having resided in Johnson County since the early 1980s, attracted by Allen County's robust trail network and Iola's thriving antiques scene. Laura is living her dream, running The Market Place on the historic Iola square.