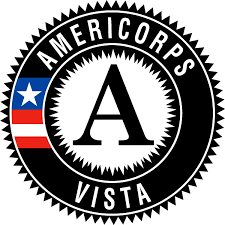 Thrive Allen County is excited to begin an AmeriCorps VISTA project, with three new members to start in early 2017! AmeriCorps VISTA is a national anti-poverty service program. There is no traditional pay, but participants receive a living allowance, limited benefits, and an opportunity to jump right into the challenging work of building a healthy, prosperous future for Kansas. Successful applicants will spend one year in Allen County working alongside Thrive staff to increase our impact and make large strides toward making Allen County the healthiest rural county in Kansas. We're looking for individuals to fill the following positions:
Housing and Community Development Coordinator
Unsafe, unstable and unaffordable housing contributes greatly to the barriers to health in a rural community, especially for our low-income neighbors. The VISTA member will work to break the cycle of poverty by improving the housing conditions in Allen County. Additional focus areas will include revitalizing the Humboldt Business Action Team to revive entrepreneurial efforts and small business formation and assist with active transportation efforts via data collection, volunteer recruitment and community organizing.

This position is a one-year commitment funded by the AmeriCorps VISTA program. This is an excellent opportunity to learn a great deal in one year, and to build your resume and professional skills.

Poverty Services Coordinator
To reach community health, we have to provide services to people in poverty with dignity and equity. This position will focus on capacity-building in the grassroots poverty service organizations in Allen County. Additional areas of focus for this position will be to build access to community, schoolyard and retirement home gardens. This position is a one-year commitment through the AmeriCorps VISTA program.
Healthy Food Access Organizer
This position is intended to ensure access to healthy foods for rural residents in Allen County. This position will build capacity in Allen County to provide healthy food by using a community-owned model of organizing for food retail access. This is a major organizing effort, and applicants should be enthusiastic about community organizing. This position is a one-year commitment through the AmeriCorps VISTA program.