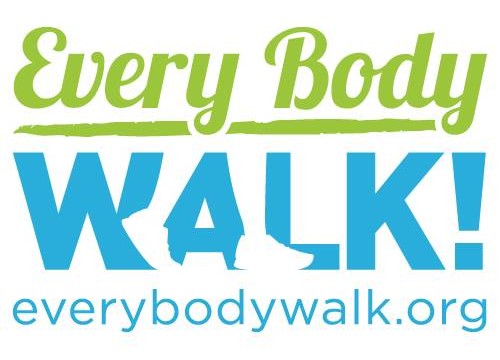 The Thriving Communities Report shares stories from around Kansas about people who are working to help build healthy, vibrant, and thriving communities.
Circles of McPherson County
A look at the Circles program in McPherson County: "Over homemade soup and desserts, members of the Circles community shared how the anti-poverty group has changed their lives. Most of the participants in the Circles of McPherson County have lived in poverty all of their lives. Some have been homeless. Others have struggled with drug or alcohol addiction. All of them know the desperation of not being able to pay their bills."
Circles of McPherson County, like Circles of Allen County, is part of the Circles USA network, dedicated to ending poverty one family at a time by assuring that all people have sufficient Resources, Relationships and Reason in their lives to THRIVE.
Mural Artists Sought in Pittsburg
Pittsburg ArtWalk is accepting applications for their Downtown Pittsburg, Kansas mural project. They are looking for four local artists to help paint a mural in downtown Pittsburg. Each selected artist will receive $250. The murals will be located at 5th and Broadway. The funding for this project is made possible by the "Run Your Art Out" 5K fundraiser put on by MAC Fitness.
The finished mural must be weather resistant, completed with durable materials, and contained in the allotted space. Apply here.
Sheridan County Launches Online Marketing Push
Sheridan County, Kansas is investing in a new online presence at discoversheridancounty.com, via the LoveSmallTownAmerica website. "In the past, our community has not had a strong online presence or a central location for community members to find community information. That is what we hope our Love Small Town America sites will become for our community. Our goal was to create a sustainable website that the community interacts with and we are excited to see how it will grow through Love Small Town America," said Julianne Shoup, Twin Creeks Extension Agent.
Sheridan County is located in northeastern Kansas, and has a population of about 2,500 people.
Young Kansans Work to Revive Rural Communities
The PowerUp movement is a new program from the Kansas Sampler Foundation which aims to bring new life to rural communities, through young people. "With a new mindset among the millennial generation, rural communities are needing younger people to step up and modernize towns. Fresh ideas help attract younger people who can continue to develop a new, more modern community setting."
A local chapter has been started in Iola. The Power Up Iola group met for the first time in early March, led by Elyssa Jackson, a California transplant who has taken to Iola. "This movement is about celebrating what great things we have in our town and promoting those things to other young people," she said. "We have so much potential here." She is looking to recruit other young community members to share the love of a small community. Rural by choice believers are people who choose to live in a small town over a city. [read more]
Every Body Walk!
Every Body Walk! is a campaign aimed at getting Americans up and moving. Walking 30 minutes a day, five days a week really can improve your overall health and prevent disease. Walking is a great way to get regular exercise, which can positively impact many of the most costly health conditions. A few facts about walking:
Walking 20 minutes per day will burn 7 pounds of body fat per year.
Walking 20 minutes per day will burn 7 pounds of body fat per year.
Walking 45 minutes per day halves the odds of catching a cold.
Walking triggers endorphins, promotes relaxation, and prevents anxiety and depression.
Seniors who walk 6-9 miles per week are less likely to suffer from mental decline as they age, including dementia.
Walking 30 minutes per day, 5 days per week, along with moderate diet changes, can halve risk of Type 2 Diabetes.
Walking 30 minutes per day, 5 days twice per week can halve the risk of heart disease and reduce stress, cholesterol, and blood pressure.
Walking 6 miles per week can halve risk of Alzheimer's Disease over 5 years.
Women who walk regularly are 31% less likely to develop colon cancer than those who exercise less than one hour per week.
The Walk Kansas program runs from March 16 to May 10.
Kansas offers incentives to bring people back to the plains
PBS Newshour recently reported on the Kansas Rural Opportunity Zones program, which aims to entice new residents into areas of the state which have been steady losing population. There are currently over 70 Kansas counties that offer income tax waivers and/or student loan repayments. Allen County is one of those counties.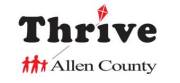 The Thriving Communities Report is a product of Thrive Allen County, which works to improve the quality of life in Allen County by focusing on health, wellness, recreation and education conditions and by engaging people and institutions around a common vision for the future.