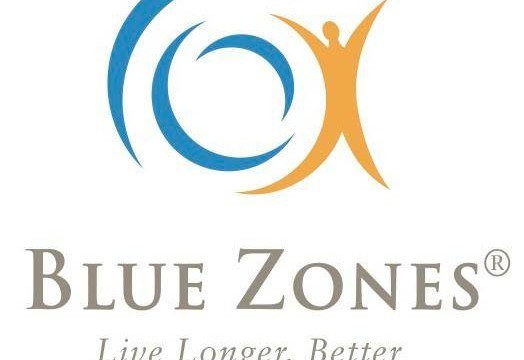 The Thriving Communities Report shares stories from around Kansas about people who are working to help build healthy, vibrant, and thriving communities.
Fort Scott to Open Riverfront Park Trail
A new trail at Riverfront Park in Fort Scott will be opening on July 5th. The trail was a collaborative effort of Bourbon County and the City of Fort Scott and has been in the planning stages for nine years. The walking trail will be a 10-foot-wide asphalt path of about a half mile in length, along the Marmaton River. A 5:30 p.m. ribbon cutting ceremony is scheduled on July 5, as part of the Sixth Annual Riverfront Park Festival. The Riverfront Authority offers a brochure and concept map:
Iola Farm-to-Fork Summit
Southeast Kansas community leaders met in late May in Iola to discuss the future of Kansas farms, food and communities. The Southeast Kansas Farm-to-Fork Summit was the second in a series of regional summits to take place across Kansas this spring and summer that will engage communities in dialogue about the current environment around Kansas farms, food, and community health. The summit provided the opportunity for participants to network with others, learn about local and state policy and advocacy for community food and health, and share and take back ideas to their own communities. Registration reimbursement was available through Thrive Allen County. Southeast Farm-to-Fork Summit
Blue Zones: Live Longer, Better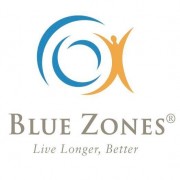 Spencer, Iowa, with a population of about 11,000 people, is testing a project called a "Blue Zone" that could take hold in every community in the United States. "The ultimate goal is to change the whole community into a more health conscious community–where it's more walkable, keeps people outside more, get outside more, eat more healthy, live longer lives and just have general overall better quality of life." The Blue Zones Project is a grassroots effort started by writer Dan Buettner who spent more than a decade studying why in some parts of the world people are healthier and live longer–he coined them Blue Zones. There are nine principals to live by and this Iowa community has embraced them all.
Western Sky Trail To Be Built Between Chanute and Fredonia
"Sunflower Rail-Trails Conservancy announced that it has received a $5,000 grant from Enbridge, Inc. to assist in developing the 18-mile Western Sky Trail between Fredonia and Chanute. The trail will not only let people travel safely between two communities, it will encourage people to exercise for health. This grant will initiate the development of the trail starting from Fredonia. We are now counting on local groups and individuals to come forward to build this scenic trail."
Sunflower hopes to use the model established in Allen County, where volunteers, in cooperation with Thrive Allen County and Allen County, developed the 6.5-mile Southwind Rail Trail between Iola and Humboldt in 2013.
Live Well Live Atchison makes trip to Allen County To Learn From Thrive
"Members of the Live Well Live Atchison board of directors will be thinking of some new ideas in the coming weeks. Fresh off a trip to Allen County in southeast Kansas, the board looks to discuss new ways to get the Atchison County community into more healthy lifestyles. The group visited Thrive Allen County headquartered in Iola, the county seat." [read more]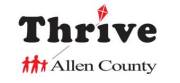 The Thriving Communities Report is a product of Thrive Allen County, which works to improve the quality of life in Allen County by focusing on health, wellness, recreation and education conditions and by engaging people and institutions around a common vision for the future.