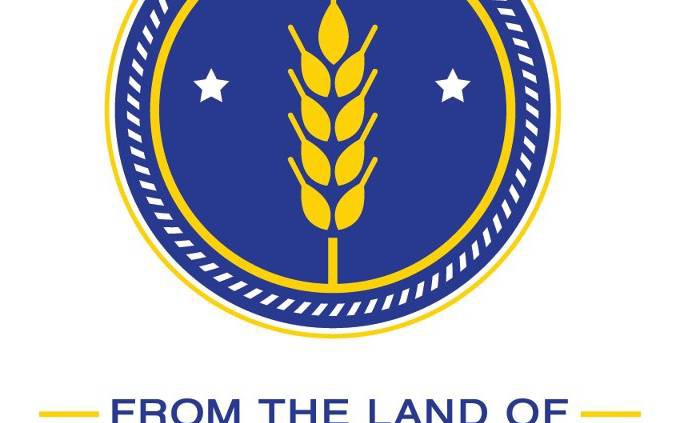 The Thriving Communities Report shares stories from around Kansas about people who are working to help build healthy, vibrant, and thriving communities.
Walk Kansas Begins March 15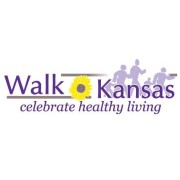 Walk Kansas is an annual program through Kansas State University, and is a team-based program that will help you and others lead a healthier life. Join this program and be more active with friends and family, make better nutrition choices, and walk away your stress.
Walk Kansas is based on the 2008 Physical Activity Guidelines for Americans. The name of the program implies walking but many forms of physical activity count toward Walk Kansas miles. It is an eight-week program that runs from March 15 through May 9, 2015. Groups of six people, one serving as a captain, work toward a common goal – typically to walk at least 150 minutes per person per week, which collectively is enough to walk 423 miles over the eight-week period. Though the team does not actually walk across Kansas, 423 miles is the equivalent of the distance across the state. Registration is through K-State Research and Extension county or district offices.
This year's theme is "Walk Tall, Walk Strong, Walk Kansas", with an emphasis on posture, strength training, and walking or any activity that promotes cardiovascular health.
Kansas Farmers' Market Conference and Workshops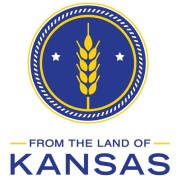 The number of Farmers' Markets in Kansas has grown from 26 in 1987 to over 130 in 2014. These markets are an important source of fresh fruit, vegetables, meat, dairy and other value-added agricultural products from small towns and large metropolitan areas. From The Land of Kansas is hosting a Kansas Farmers' Market Conference on February 28th and March 1st in Manhattan. The conference will provide an opportunity to learn and network with participants from around the state.
There will also be five Regional Farmers' Market Vendor Workshops: in Hays on January 30, in Atchison on February 7, in Chanute on February 21, in Pratt on March 7, and in Olathe on March 20.
The Allen County Farmer's Market opens in April, and features locally-grown produce, baked goods, plants, eggs, meat, and honey.
Health Care Navigators Available at Thrive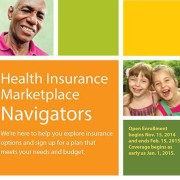 Open enrollment for health insurance runs through February 15th. Navigators with Thrive Allen County are available to assist you in exploring your insurance options, and to help you sign up for a plan that meets your needs and your budget.
Stop into the Thrive office (12 West Jackson Avenue in Iola) during work hours (8:30 am – 5:00 pm) or during our extended Wednesday hours (until 8pm every Wednesday night through February 11) and we can meet with you about your options. Give us a call at 620-365-8128 if you have any questions about signing up for insurance – we are happy to help you!
The health of Kansas and Missouri is going downhill
"So what's the matter with Kansas and Missouri? We used to be among the nation's healthiest states. But we've been plummeting toward the bottom half of the pack. The United Health Foundation, which has been ranking the overall health of states since 1990, recently named Kansas and Missouri among the seven states that have sunk the furthest on its list over the past 25 years. The rankings are based on a broad range of health, environmental and socioeconomic data." [read more]
According to the America's Health Rankings Kansas Health Report Card, Kansas ranks #27 in the nation, "largely due to the state's high rate of obesity and smoking and its low rate of childhood and adolescent immunizations. Kansas has failed to keep pace with improvements that other states have made over the last 25 years. Kansas has made little progress in the last 25 years to reduce the rate of adult smoking." [read more]
Governor Brownback has proposed a big increase in the state's cigarette tax, increasing it from 79 cents to $2.29. The governor wants to use the approximately $81 million in additional revenue to close a gaping hole in the fiscal year 2016 budget. It is estimated that the tax increase would keep 24,000 Kansans under the age of 18 from becoming addicted smokers and help about 26,000 adult smokers to quit. [Health organizations declare support for governor's proposed cigarette tax increase]
Lehigh Portland Trails Progress
Progress continues on development of the Lehigh Portland Trails near Iola. Volunteers are working most weekends to clear the main backbone trail and to develop the network of singletrack trails for hiking, biking, and running.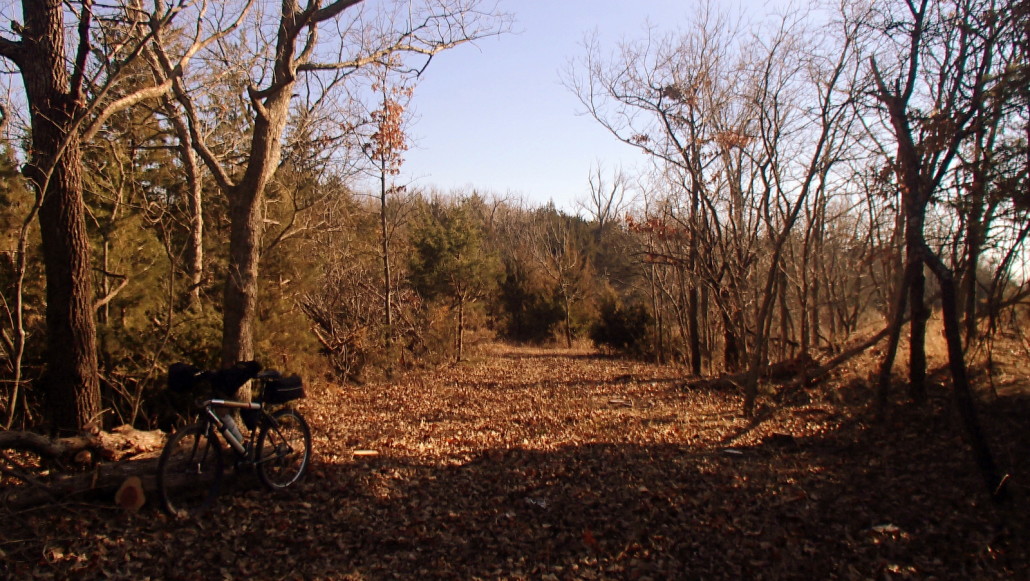 If you'd like to help, more volunteers are always welcome. Follow news on the Lehigh Portland Trails web site, Facebook page, or Twitter feed, or contact Damaris Kunkler, Thrive's Program Director, at (620) 365-8128 or damaris.kunkler@thriveallencounty.org.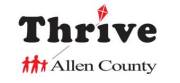 The Thriving Communities Report is a product of Thrive Allen County, which works to improve the quality of life in Allen County by focusing on health, wellness, recreation and education conditions and by engaging people and institutions around a common vision for the future.