The Thriving Communities Report shares stories from around Kansas about people who are working to help build healthy, vibrant, and thriving communities.
Fort Scott Safe Routes to School Grant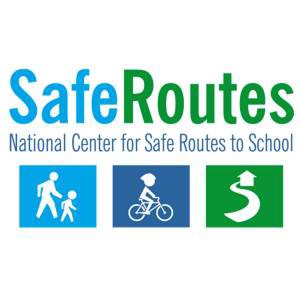 In November, Fort Scott and USD 234 officials learned the city and school district had been awarded a Safe Routes to School grant through the Kansas Department of Transportation. USD 234 Superintendent Bob Beckham said the grant project will address some safety concerns and hopefully result in more youth walking or biking to school. "It will primarily fund sidewalks around both elementary schools," he said. "The primary reason is safety. Some kids walk or bike to school now, but so many sidewalks over the years have fallen into disrepair. Because of the lack of sidewalks, kids will walk in the street."
USD 234 and city officials want to get more local youth walking or biking to school. Plans are taking shape that could help with that notion starting this spring. In November, city and USD 234 officials learned the city and school district have been awarded a Safe Routes to School grant through the Kansas Department of Transportation. The aim of the program is to increase the health and safety of youngsters and the community by encouraging children to walk or bike to school. Grant funds will allow for replacement or repair of sidewalks around the two public elementary schools – Winfield Scott and Eugene Ware elementary schools. [Learn More]
Fort Scott is one of 15 Kansas communities to be awarded Safe Routes to School grants. Iola received a $15,000 Phase I grant to fund development of a Safe Routes to School plan.
Cherokee County Youth Entrepreneur Fair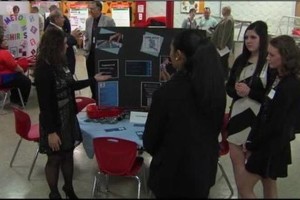 The first annual Cherokee County Youth Entrepreneur Fair was held on February 25th at Columbus Unified High School. Twelve (12) teams of high school students representing the Baxter Springs, Columbus, and Southeast School Districts entered their business ideas and competed for more than $2,500 in cash prizes. Students presented their business concepts with a written business plan, a 2-3 minute elevator pitch to judges, and a tabletop display.
"How do we create a more entrepreneurial community? And so one of the ways we think we can do that is by getting the youth excited about entrepreneurship and starting businesses. We hope that some of them will choose to start businesses, and come back here and start businesses in the future. So, that's what we're really aiming for," said Janet Miller, Cherokee Co. Economic Develop Director. "Our best bet and our most cost-effective bet is to grow the people we already have," said Miller. [Learn More]
Advocating for a Healthier Garden City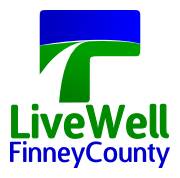 Mark Fenton, a nationally known public health, planning and transportation consultant, was blunt about efforts to create more active and healthier people during his keynote address Tuesday at the Healthy Community Design Summit in Garden City. "If we're really concerned about the health of our kids and our communities, I think we have to make a pretty hard admission right up front. We're doing a pretty crummy job," Fenton said.
The summit was promoted by LiveWell Finney County, a coalition of the Western Kansas Community Foundation and the Finney County Community Health Foundation, funded through a grant sponsored by the Healthy Communities Initiative through the Kansas Health Foundation. Fenton works with organizations and communities to build environments, policies and programs that help create places where more people walk, bicycle and take public transit more often. [Learn More]
Planning for Farm & Ranch Succession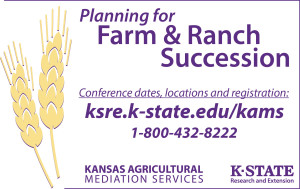 The transfer of ownership, management and leadership from one generation to another is an important issue for farms, ranches and rural communities across Kansas. This winter, K-State Research & Extension and Kansas Agricultural Mediation Services will offer one-day succession conferences designed to educate and support families as they prepare for the future of the enterprise.
The conferences will take place at five sites around the state and bring together a network of K-State Research & Extension professionals offering comprehensive insights for families transferring their farm or ranch. Each one-day conference will include an overview of the succession planning process; developing a vision, mission and goals for the operation; family dynamics and communications; financial planning; legal issues and power transfer.
The Iola conference is March 19th at Allen Community College. [Learn More]
Active Kids Learn Better
Obesity can have serious ramifications for kids' cognitive development and affect school attendance. Because children spend so much time at school, schools have a unique opportunity to help children become more healthy and active. Policies that support daily physical education and regular activity breaks during the school day can help increase physical activity, improve academic performance and improve classroom behavior among students.
This infographic features evidence on how physical activity and fitness may help school-aged children maximize their academic performance, and provides an overview of the effects of physical activity on the developing brain. [Learn More]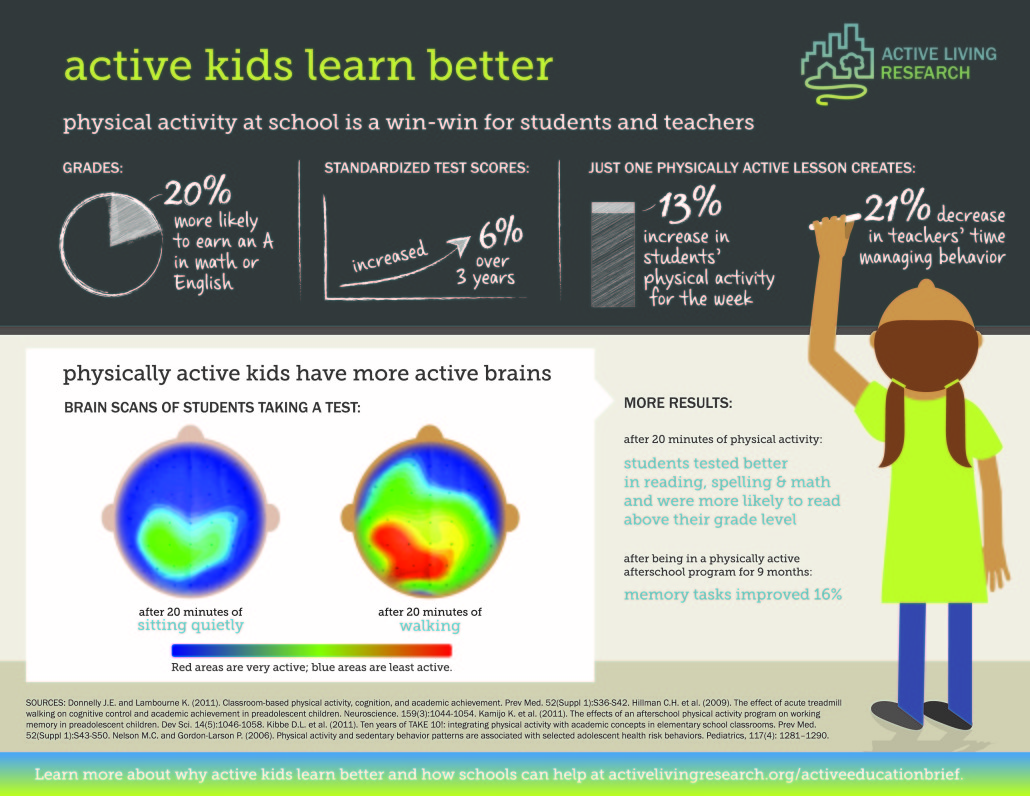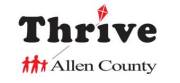 The Thriving Communities Report is a product of Thrive Allen County, which works to improve the quality of life in Allen County by focusing on health, wellness, recreation and education conditions and by engaging people and institutions around a common vision for the future.