You are invited to the open house of the future site of the Regional Tech Center, at 2661 Nebraska Road in La Harpe, Kansas.
The Regional Tech Center is a collaboration of area high schools and community colleges. Classes are projected to begin as early as this fall. This is exciting for students!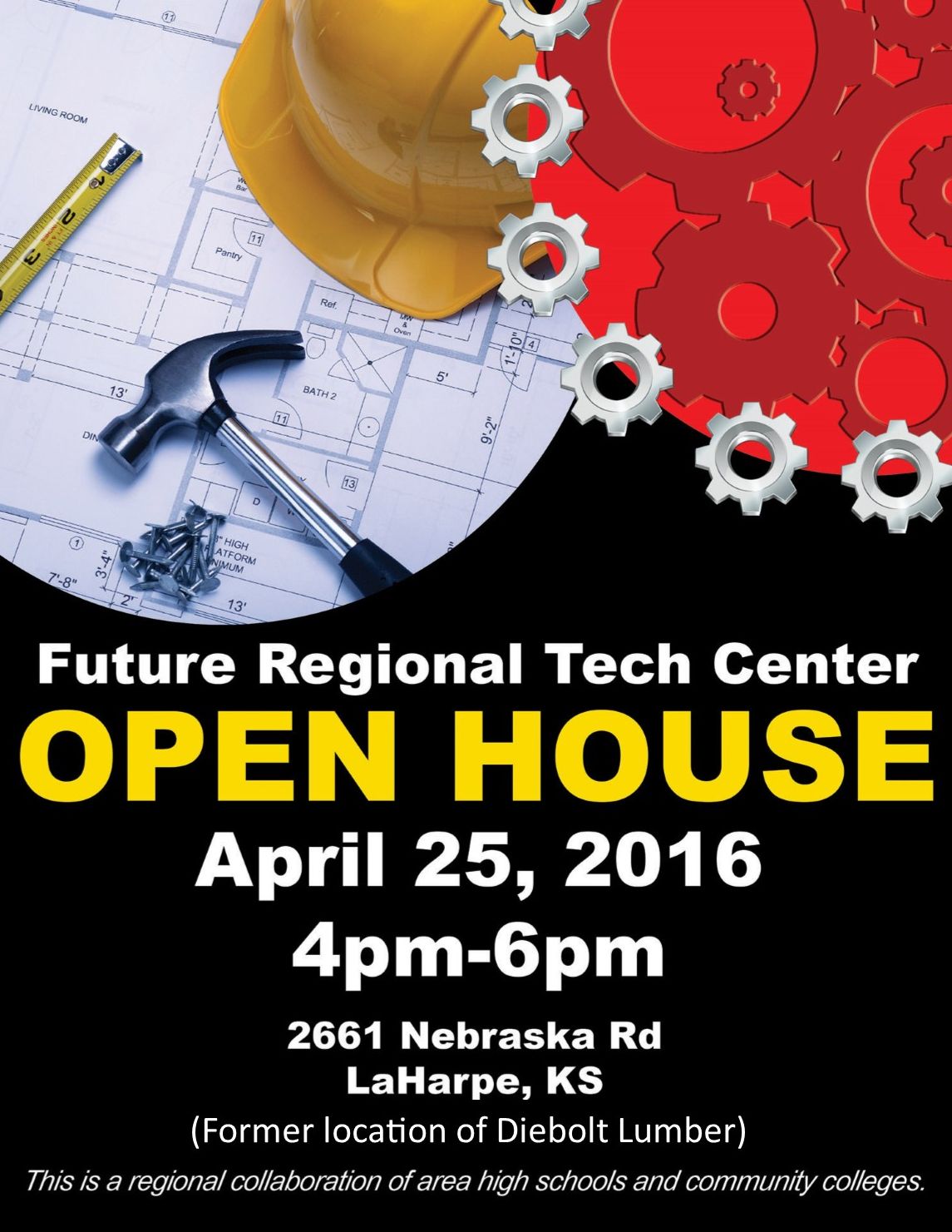 For more information, call 620-365-8128.