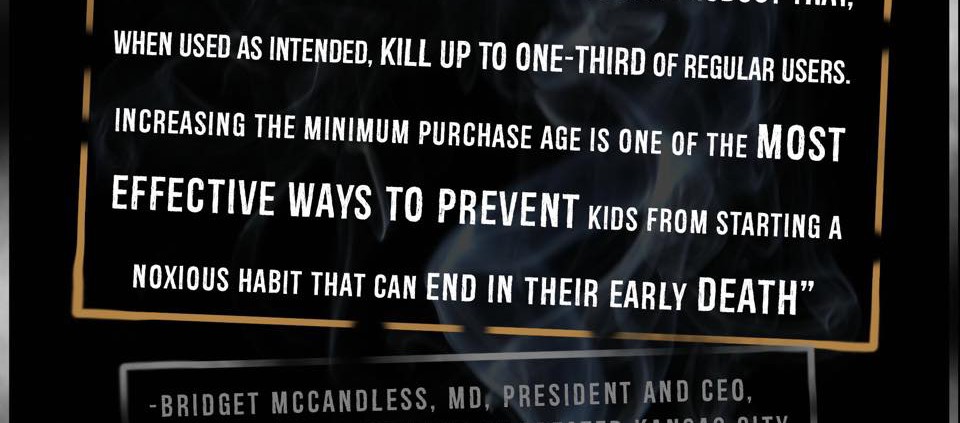 In early February, the Iola City Council listened to testimony from local residents about a proposed ordinance that would limit tobacco sales to those 21 and older, then gave preliminary approval, pending an formal ordinance.
With the vote, Iola became the third city in Kansas, following Kansas City and Olathe, to prevent people under age 21 from purchasing all tobacco products. Story courtesy of KOAM-tv: Iola Becomes Third City in Kansas to Ban Those Under 21 From Buying Tobacco Products:
Iola, Kansas hopes to stop future generations from getting hooked on cigarettes.

Tobacco 21 is really a community effort. It's about the health sector, social service sector, members of the business community, and just regular everyday folks," says Thrive Allen County Executive Director David Toland.

The group led the push modeling an ordinance after similar legislation that passed in Kansas City, Kansas and Kansas City, Missouri back in November.

The new law goes into effect on June 1st and prevents minors under age 21 from purchasing all tobacco products, a time experts say is critical.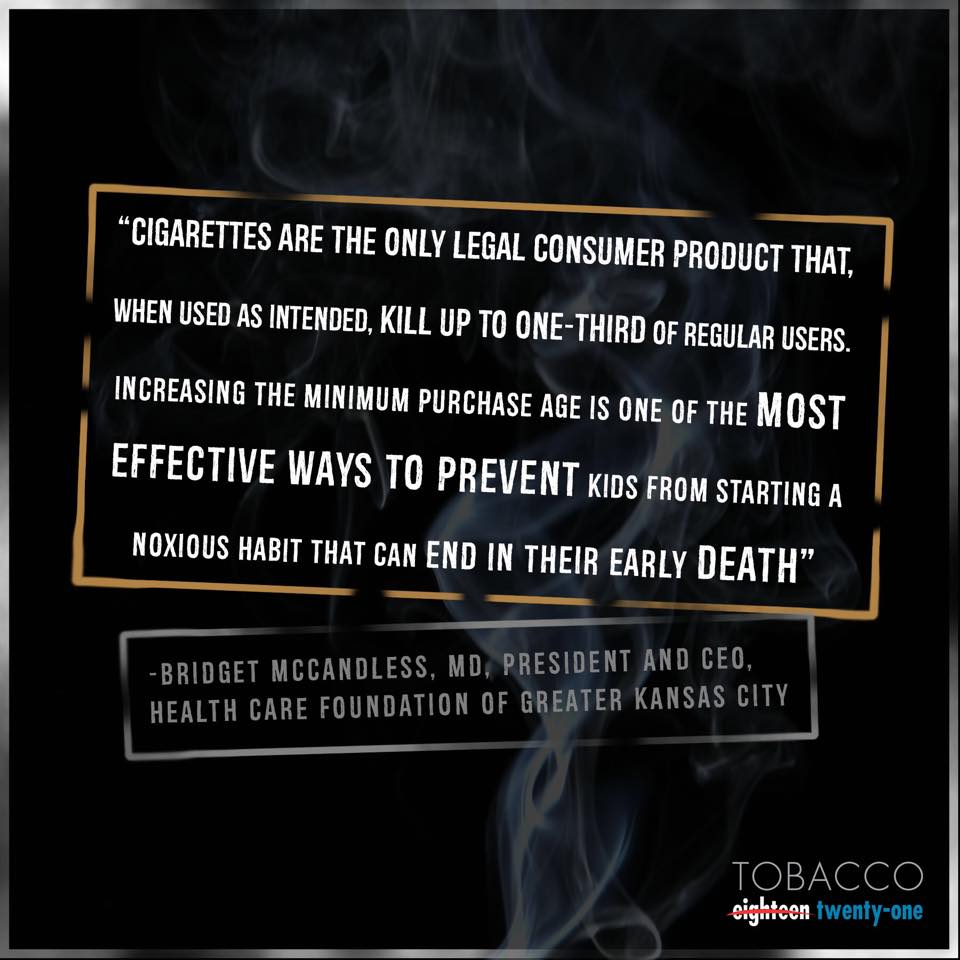 The Iola City Council subsequently approved General Ordinance 3455 at its February 22nd meeting, voting 5-0 to enact the Tobacco 21 ordinance, which prohibits the sale of tobacco products — including smokeless tobacco and vaping products — to anybody under 21, beginning June 1:
Be it ordained by the Governing Body of the City of Iola, Kansas: Section 1: Article 5.6, Section (a) of the Uniform Public Offense Code for Kansas Cities, 30 Edition, is amended to change the legal age to purchase tobacco products from 18 to 21. Paragraph (a) is amended to read as follows: (a) Who is under 21 years of age to purchase or attempt to purchase cigarettes, electronic cigarettes, or tobacco products; or Section 2: This Ordinance shall take effect and be in force from and after its passage and publication as provided by law, with the implementation date of June 1, 2016.
See also: General Ordinance 3455 (PDF)