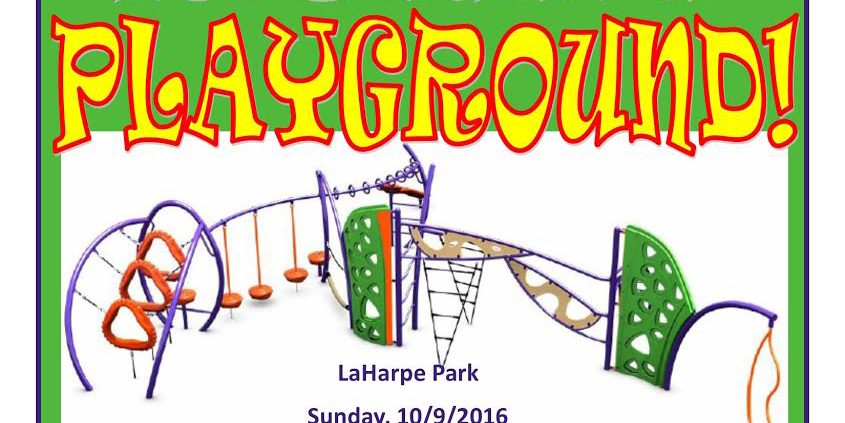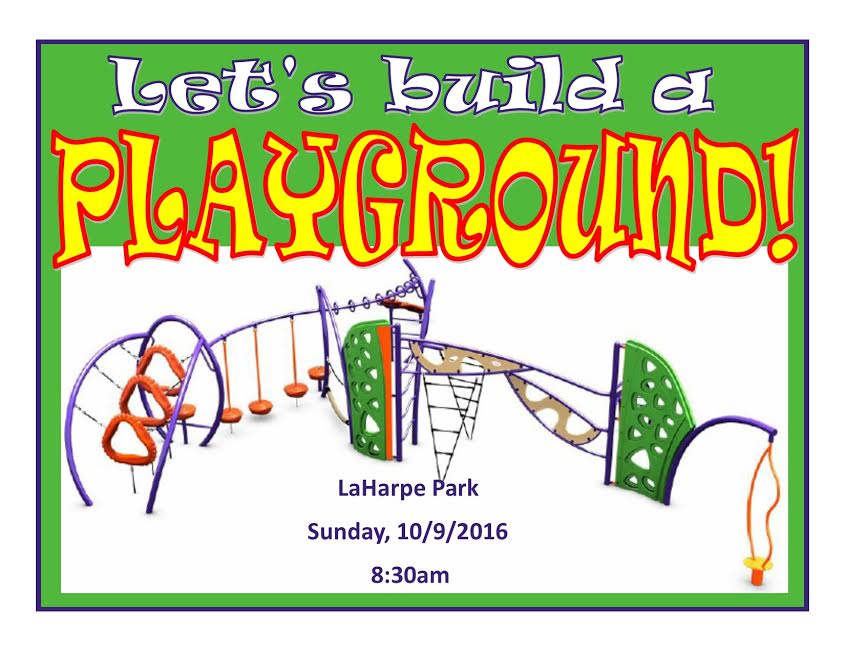 We need help… MASSIVE HELP! We are going to build a playground in LaHarpe City Park on Sunday October 9th, beginning at 8:30am. This is a community build project and Allen County is our community. So please reach out to people you know and tell them to come on over to LaHarpe and help.
Students from KU Alternative Breaks, a student-run service learning organization at the University of Kansas, will be on hand to assist in the project. The mission of KU Alternative Breaks is to provide students with hands-on service learning and volunteer opportunities in the community, as well as across the nation. As one of the most prominent service learning initiatives at KU, they provide annual volunteer trips for approximately 800 students, serving over 50 volunteer organizations.
We Are Allen County. Let's ACT Together — Allen County Tomorrow Together
LET'S BUILD A PLAYGROUND! For more information, call Thrive at 620-365-8128 and ask for Damaris Kunkler.
ACT Together
ACT (Allen County Tomorrow) Together, is part of the Community Engagement Initiative funded by the Kansas Health Foundation. This grant is resident-led, meaning we asked the question, "What do you think would make Allen County a healthier place to live, work and play?" and our residents responded with many different and unique priorities with projects sprinkled throughout the county. Collectively, these priorities will make our county a healthier county:
Employment and Business Development
Public Safety
Safe and Clean Green Spaces
Complete Streets
Opportunities for Physical Activity
Student Achievement
#kshealthengage