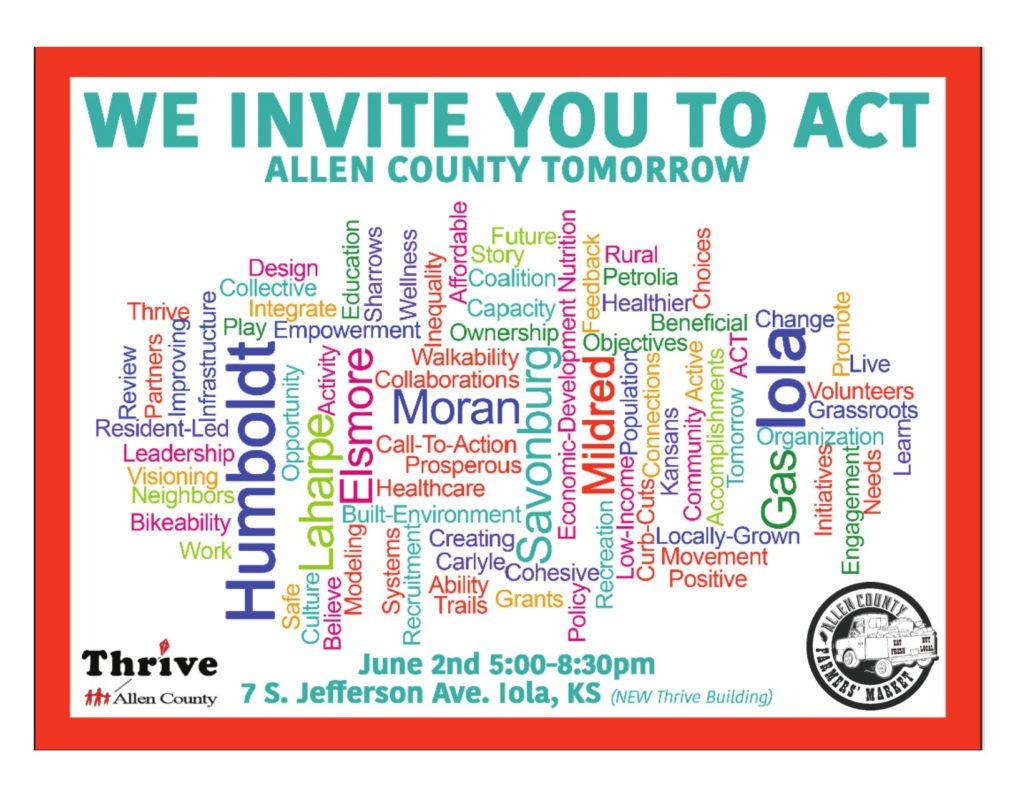 Please join us for the next county-wide community conversation at the New Thrive Building on June 2, 2016. This event will feature a round-table discussion about your priorities for making Allen County a healthier place to live, work and play.
In addition, there will be an edible tour of the Allen County Farmers' Market, cooking demonstrations from the K-State Extension and the Fire Department, and MARV (the "Meals and Reading Vehicle" for the Summer Food Program) will be there so you can see the new traveling bistro that will be taking meals to new sites this summer.
For those that register early and online, there will be a gift bag! Unfortunately, space is limited, so sign up early.
The Community Conversation will take place on Thursday, June 2, 2016 from 5:00 PM to 8:30 PM, at the New Thrive Building (Kress/Treasure Chest building), 7 South Jefferson Avenue in Iola.