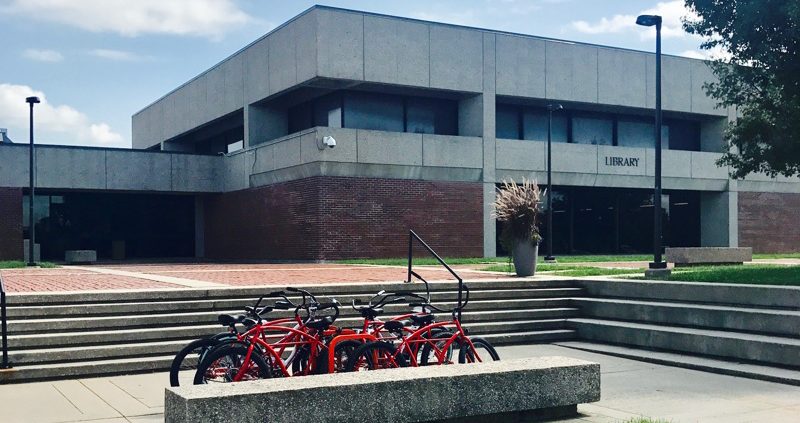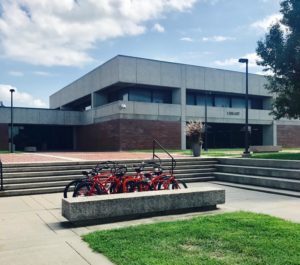 The Allen County Bike Share program has added a new location in Iola at Allen Community College.  Thrive Allen County has purchased 5 bikes through a grant from Blue Cross Blue Shield of Kansas to grow the Allen County Bike Share fleet to 20.  The bikes are available free-of-charge for 24 hours at a time to anyone 12 years of age or older who can show an i.d. to employees within Thrive or Wavefire Games in Iola, The Frame Shop in Humboldt, or the Allen Community College library.
The bikes at Allen Community College will give students a unique way to explore Iola, get a bit of exercise, test out our wonderful trails, or provide an alternative to driving–all without any expense to the user. These cruiser-style bikes are designed to be comfortable for most users, and the single-gear, fat-tire design makes for an easy ride for those at any skill level.  
What will you use the Allen County Bike Share for?