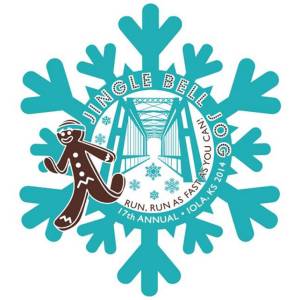 The Jingle Bell Jog is a holiday tradition in Iola, Kansas that's a great way for locals and visitors alike to stay fit and active! (And local hosts, it's also a great way to get houseguests out of your way while you're making last-minute preparations for Christmas…)
It's a great opportunity for people to enjoy the outdoors with their friends and neighbors, while remaining active and helping to celebrate the season. Water, hot cocoa and gingerbread will be provided after the run at the finish line.
The 2016 Jingle Bell Jog is scheduled for December 17th.