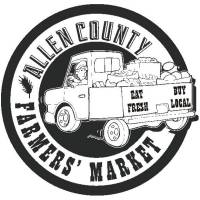 The Allen County Farmers' Market is a weekly open air fresh food market that takes place on the southeast corner of the historic downtown square in Iola, Kansas. The market is open Thursdays from 5:30 pm – 7:00 pm, from April through October.
The Allen County Farmers' Market features locally-grown produce, baked goods, plants, eggs, meat, and honey along with the use of Vision/debit cards, homegrown entertainment and chefs doing cooking demonstrations.
For more information contact Robin Schallie at 620-365-2172 or visit localharvest.org.