Connectors — 620-228-5110
Answering questions. Finding solutions. Making a difference.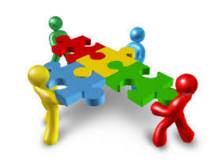 Finding the right place to turn to when you need help can be difficult. Do they know what they are talking about? Are they the right people to ask? Do they even care about me and my problem?
In Allen County you can turn to CONNECTORS for help with any problem. That's right, ANY problem at all.
We all need help sometime with health, family, finances, legal, education, employment or many other everyday issues. CONNECTORS give you a place to get friendly and reliable assistance.
Need to know how to handle credit problems? Call CONNECTORS. Looking for job training? Call CONNECTORS. Need affordable healthcare? Call CONNECTORS. Tax problem? Call CONNECTORS. Whether you need help because you are being evicted or need financial planning after winning the lottery, call CONNECTORS.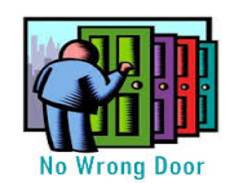 With Connectors there is NO WRONG DOOR. Whatever your problem you will get the best available information and referral we can provide. We will let you know about eligibility requirements, deadlines, office hours, locations and everything else you need to know to get the help your need. If you don't know where to start or who to turn to start here.
Who are the CONNECTORS?
We like to think of our CONNECTORS as our local GENIUSES…like those guys who know everything about your tech needs. But our geniuses are people from Allen County who have been helping people with information and referrals for years in their various careers. Now they are undergoing comprehensive training across all forms of assistance. They meet regularly with people from agencies, community groups businesses and local governments and learn the most updated and accurate information available.