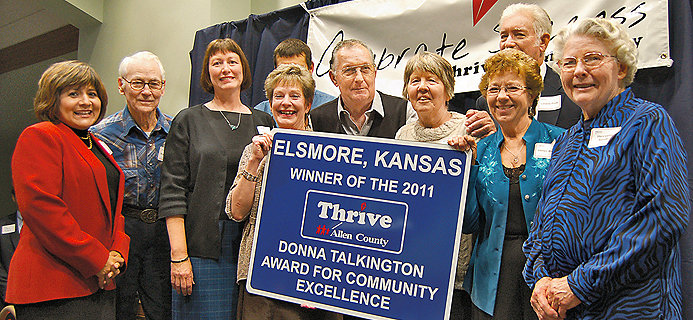 Thrive is a 501(c)3 corporation that provides a new model of rural revitalization that works to harness the strengths of local residents in building healthier, more vibrant communities.
Thrive is many things. It is a convener. It is a local public policy leader. It is a goal-setter. It is a prodder, or a cheerleader, or a critic—all depending on the need. And it is an advocate for people who cannot or do not advocate for themselves.
Thrive works to improve the quality of life in Allen County by focusing on health, wellness, recreation and education conditions, and by engaging people and institutions around a common vision for the future. This means working to increase access to healthcare, connecting people to programs and services, encouraging residents to live healthier, more active lives, and providing leadership on important public issues.
Improving quality of life is essential to the survival of small towns. People want to live in communities with healthy, well-educated residents. Businesses want to locate in communities with a robust, adaptable workforce. And young people are more receptive to moving to communities with great schools, parks and trails, and the feeling that the community has a bright future.
Thrive believes that Allen County can be the healthiest community in Kansas, and that our county's best days are ahead of us. We hope you'll join us in the fight for Allen County's future.