Q:  How is Thrive funded?
A:  Thrive is funded primarily through two private foundations:  the REACH Healthcare Foundation ("REACH")  and the Health Care Foundation of Greater KC ("HCF").  In fiscal year 2010 Thrive also receives funding from the Kansas Health Foundation, the Kansas Department of Health and Environment, the City of Iola, and through fees from programs, as detailed below.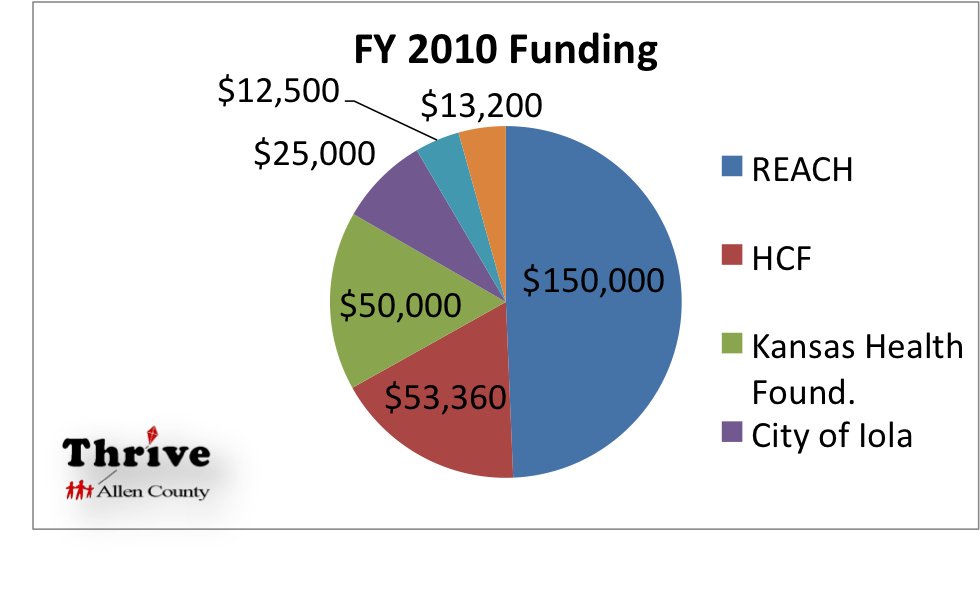 Q:  Does Thrive give grants?
A:  No.  Thrive is not a grantmaker.  We do, however, help organizations in Allen County find funding sources, including grants, and provide grant writing support.